Willo Labs Updates Bring New Controls to Student Data Sharing Between Digital Course Content and the Learning Management System
As the tech explosion brings more devices and digital content to education, Willo Labs gives added protection to student data and student privacy in K-12 and higher education with encryption technology exceeding industry standards
Monday, October 22, 2018 — INDIANAPOLIS, Ind. - October 22, 2018 - Today, 78 percent of college freshman use digital course materials leaving campus leaders with a significant challenge in managing private student data being shared with third parties. Willo Labs--the cloud-based platform for integrating digital course materials with campus Learning Management Systems (LMS) per the GDPR global privacy standards--has released new privacy updates for this Fall semester. These updates enable colleges to offer and manage instructor and student consent options, at scale, in sharing data and protecting student privacy. Click to Tweet.
With Willo Labs' single connection to any campus LMS for digital content, colleges can now give students a clear and consistent way to consent or decline to share their personal data with third-party learning providers. If a student declines to share their private data, they will still be able to anonymously use the course materials and interactive activities. Then their activity scores are encrypted and securely sent back to their campus LMS gradebook.
"Colleges expressed a critical need for a centralized and highly reliable way to manage and reduce data privacy consent and risk for digital learning across their entire spectrum of content providers," said Andy Hall, CEO of Willo Labs. "Now we have solved this problem at no cost to them with a quick connection in their existing technology."
For college IT leaders, administrators, and bookstores, these new features save time and help bring the campus into compliance with the latest campus, state, and international regulations and policies for data privacy. Willo Labs encryption technology is the same as that used by large government agencies and it exceeds standards set in the United States and Canada.
"College campuses rely on the LMS as a central platform to deliver course materials online or on campus. Virtually every college campus uses an LMS and more K-12 schools are migrating to these Learning Management Systems, which opens up multiple avenues for sensitive information to be compromised," said Hall. "This new level of protection provided by Willo Labs allows campuses to not only meet, but to exceed the standards set forth by the government to protect student data in the course of instruction."

About Willo Labs
Willo Labs provides a single connection and platform for institutions and providers in K-12 and higher education to connect and manage digital course materials in the learning management system (LMS). Now with data privacy, consent, and anonymization capability, Willo Labs is the first solution that enables campuses to centrally manage digital risk and privacy via their LMS. For optimizing student access, Willo Labs eliminates the need for student access codes and enables instant learning with any digital course materials model, including instant access with student purchase, opt-out, and opt-in. Learn more at WilloLabs.com or follow us @WilloLabs.
###
Summary: Willo Labs updates will bring new controls to student data sharing between digital course content and Learning Management Systems in K-12 and higher education.
Tweet: Willo Labs updates will bring new controls to student data sharing between digital course content and LMSs. @WilloLabs #edtech #studentprivacy #GDPR http://WilloLabs.com
Tags: Willo Labs, LMS, learning management system, student privacy, GDPR, security, college, digital course materials, IT, LMS integration, education technology, online learning, student, edtech, K12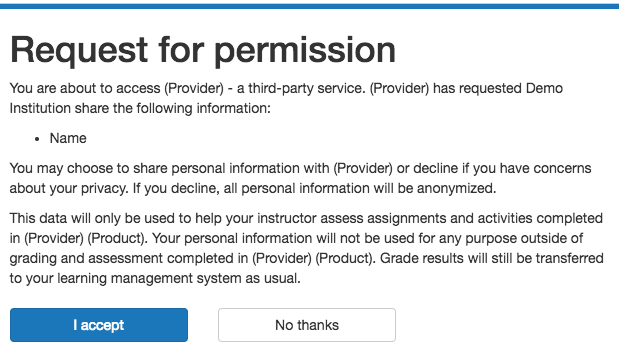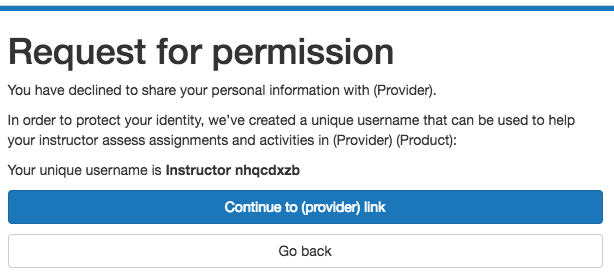 Jennifer Harrison for Willo Labs at J Harrison Public Relations Group